Fear, Innovation and the Results Agenda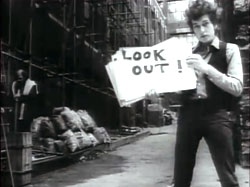 This post suggests that the politics of the results agenda is playing out in ways that make a frank debate about its consequences hard. The Big Push Forward is seeking to surface this issue.
There have been a number of interesting papers published recently dealing with the ins and outs of evaluating development impacts. These include a paper by Howard White and Daniel Phillips and a paper by Elliot Stern and colleagues both of which seek to broaden the range of methods deemed suitable for impact evaluation.
A paper I co-authored with Linda Kelly for the Developmental Leadership Programme called the Evaluation of Politics and the Politics of Evaluation also explores some of these issues, illness arguing  strongly for a 'mixed method approach', site but in which we also suggest that it is political demands and interests which often shape the choice of methods as much as concerns over rigour or appropriateness.
Some commentators, pharmacy like Owen Barder, have acknowledged the risk that the results agenda might create perverse incentives, but argue there is little evidence that this is occurring. Others feel that the bigger risk is missing the important opportunity that the results agenda provides to build a new agenda based on the voices of those the aid system seeks to benefit.
The organizers of the Big Push Forward conference – planned for April 2013 – are picking up from some NGO staff and their partners, and from some within bilateral and UN agencies, that there is a view that the way results and value for money agenda is being pursued is distorting practice for the worse in a number of places.  Other observers are making similar points.
We believe this is a critically important debate. However one of the problems that we are experiencing is that very few people in agencies are prepared to say much about this in public. They fear that being seen to be 'against' the results agenda is potentially damaging for their individual careers or for their organisational standing, and this risks aggravating donors and therefore their puts their funding at risk.
There seems therefore to be a kind of subterranean struggle going on. Individuals within NGOs and other grantees, as well as in donor agencies, are trying to create space to pursue alternative means of addressing what they see as the 'legitimate' or meaningful parts of the results and value for money agenda, but without it undermining what they feel to be good development practice.
It is our view that these strategies are not being properly discussed or shared and that doing so would be highly beneficial. Learning from how adaptation is happening in practice is often a key to learning and improvement.  As Dennis Rondinelli argued many years ago understanding how front line development workers behave in practice provides important clues to how best support their efforts, rather than relying on 'perfectionist planners'.
We also believe there is perhaps more space within bilateral and UN agencies, as well as in NGOs, to promote alternative and innovative approaches than is currently suspected.  It is important to exploit the opportunities that this space provides in order to influence an agenda that is still somewhat fluid.
The BPF conference is a critical opportunity to explore these possibilities as well as the potential for cross-agency collaboration and research in this area i.e. on developing approaches to value for money which are appropriate for rights based approaches; how to assess gender justice programs which seek to change power relations; or how governance and policy dialogue programs can be monitored and evaluated.
We will be soliciting your stories shortly.  Do join us in the debate!